Fill in the blank questions are one of the most dreaded among all types of questions. The options are not shown as they are in a multiple choice question. This limits guesswork and forces one to come up with a precise answer.
You can have some flexibility in scoring fill in the blank questions by awarding points for correct capitalization and/or giving partial credit for spelling errors. To create a fill in the blank question, follow these steps.

Click the "Fill in the Blank" icon on the main panel.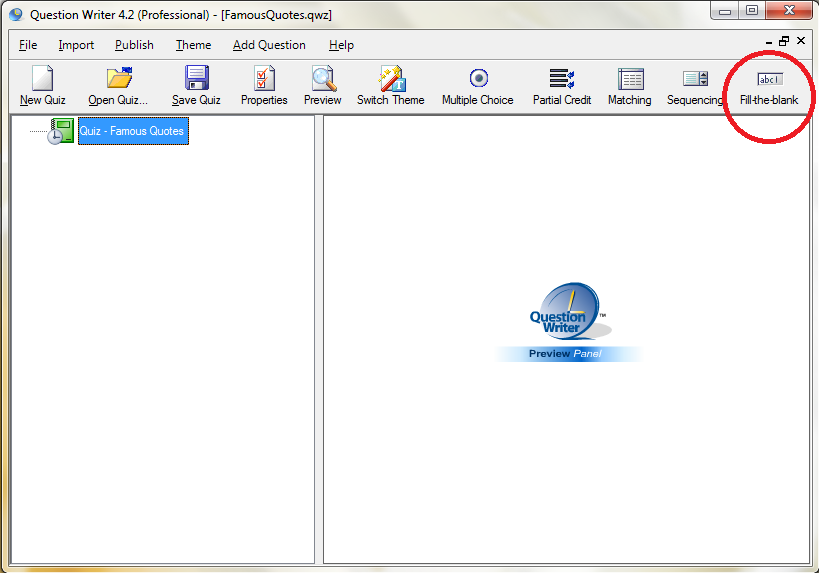 Type the question in the "Question Body" box.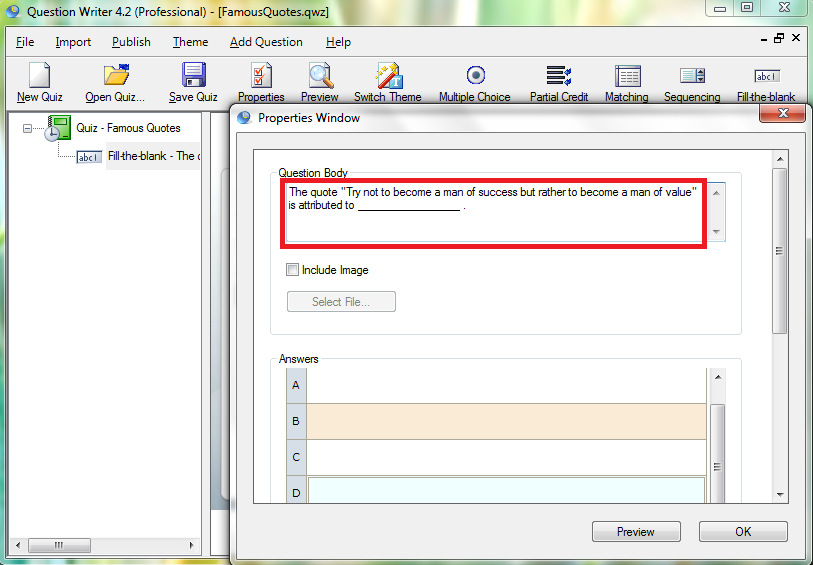 Type the acceptable answers. Here you can restrict your option to the most specific answer or be more flexible with all possible answers.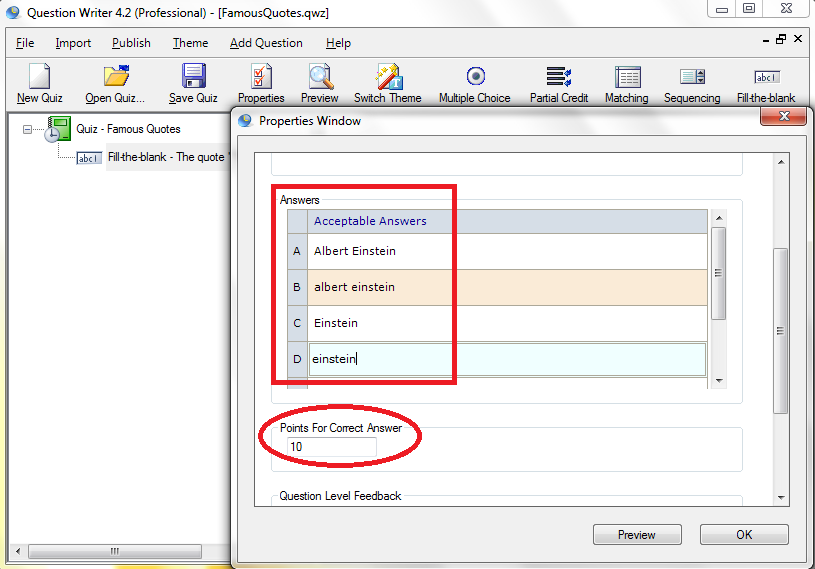 Write the question feedback (tick the box if you want this option). You can have the same or different feedback for correct and incorrect answers.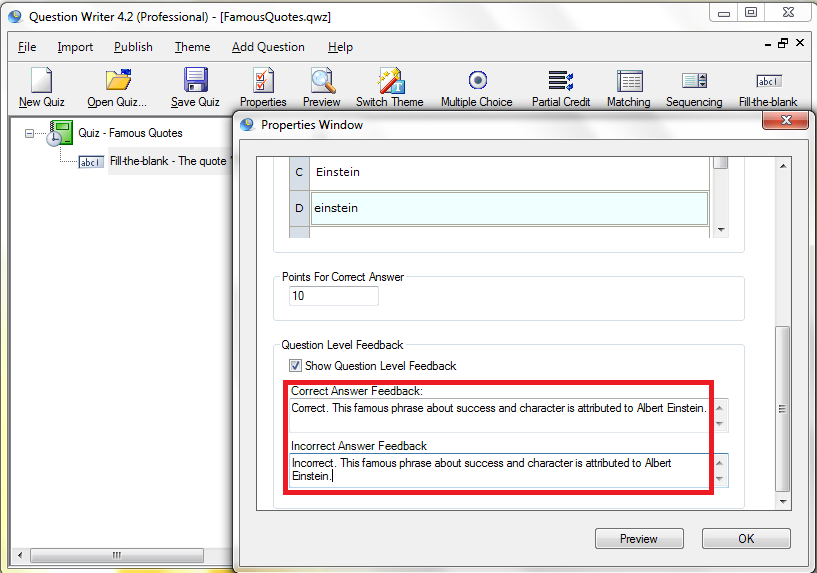 Double-click the green book icon to open the "Properties Window". Click on "Question Options". Scroll down to find the "Fill in the Blank Question Options" section.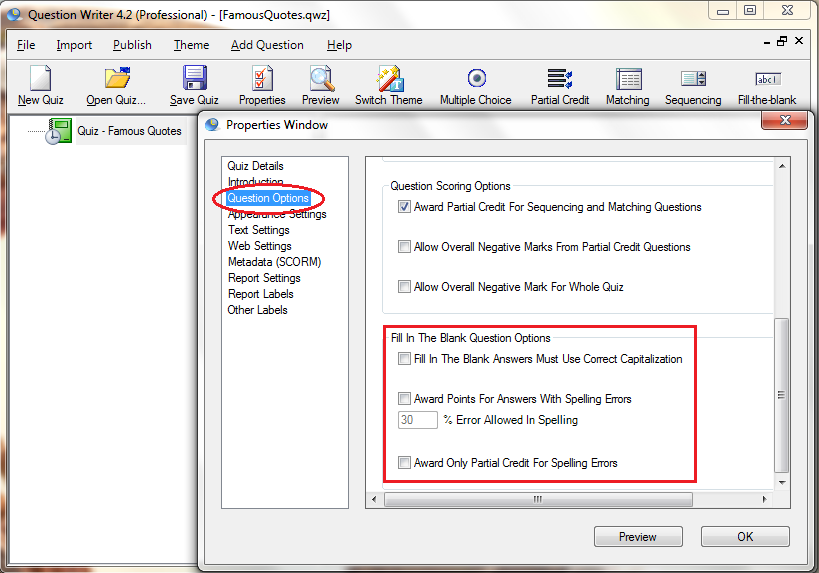 Check the appropriate boxes of your restrictions: correct capitalization, award points for spelling errors (set the percentage) and allow partial credit for spelling errors. Uncheck an option as desired.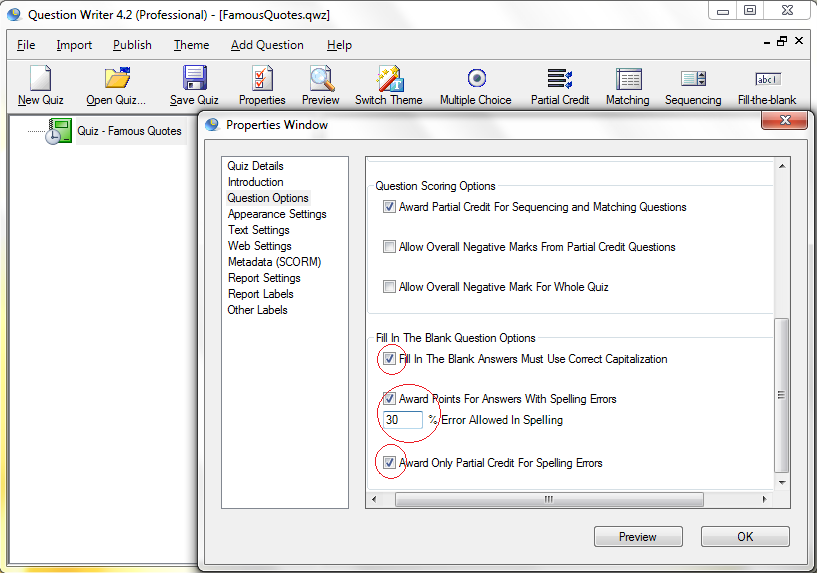 Click the "Preview" button to see what the question looks like.