Clicking Help on the main menu gives you a series of options

About
Online Help
Online Manual
Question Writer Tracker
About
When you select About, a window will pop up giving you details of Question Writer, the version you are currently running, and your license information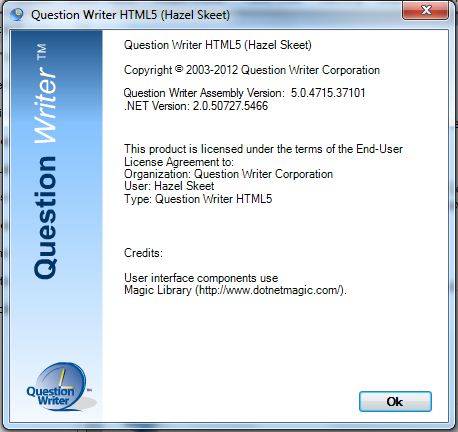 Click OK to return to the main menu
Online Help
Click on Online Help and a web page will open with our user forum.  Click Ask A Question, type in your question and we guarantee a response within 24 hours.  There is a search box to help you find if someone else has asked a similar question – the answer might help you.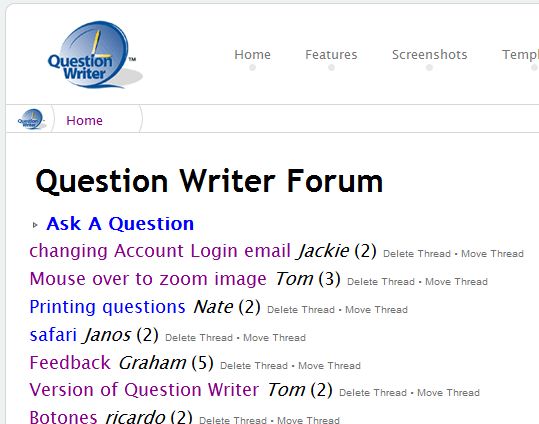 Online Manual
When you select Online Manual a web page will be opened with this online user manual.  There are pages describing each of the menu options and also some Frequently Asked Questions – complete with answers.
Question Writer Tracker
When you select Question Writer Tracker a web page will open up with the log in for Question Writer Tracker.
Question Writer Tracker is our free results server, available to all users of Question Writer.  As well as viewing all results to your published quizzes, you can also can publish your quizzes to the Question Writer Tracker server.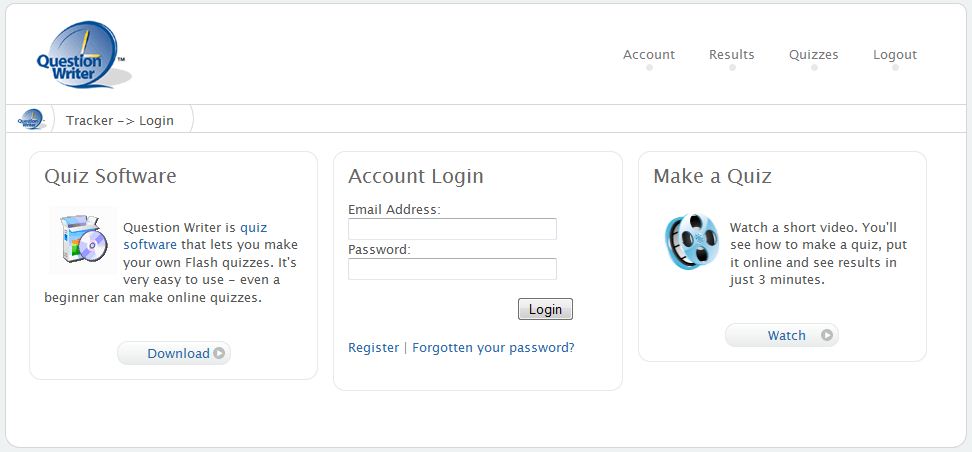 If you have not already registered, click on the Register link.