If you select Export as PhoneGap from the Publish menu, Question Writer will create a zip file containing all the files you need to publish your quiz as a mobile phone app.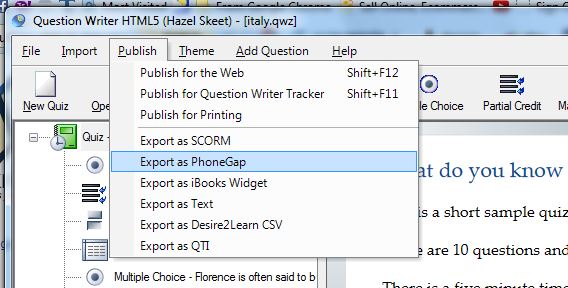 When the files have been compiled you will be asked if you wish to open the directory.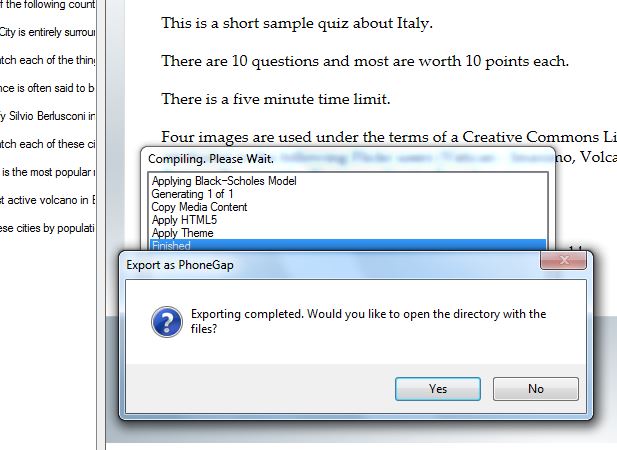 You can click on Yes to see the directory where your zip file has been saved.  You can open the zip file and see all the files created.  The Export as PhoneGap processes produces files that can be used in a range of settings… not all of them will be used by any particular platform.

If you need help in creating your App you can read more in How do I make a quiz app?