You can award negative scores in a Partial Credit question.  A Partial Credit question can be used as
a multiple choice or
a multiple response question.  With multiple response questions you can give a different score to each answer option.
When you have added your Partial Credit question, open the  question properties window.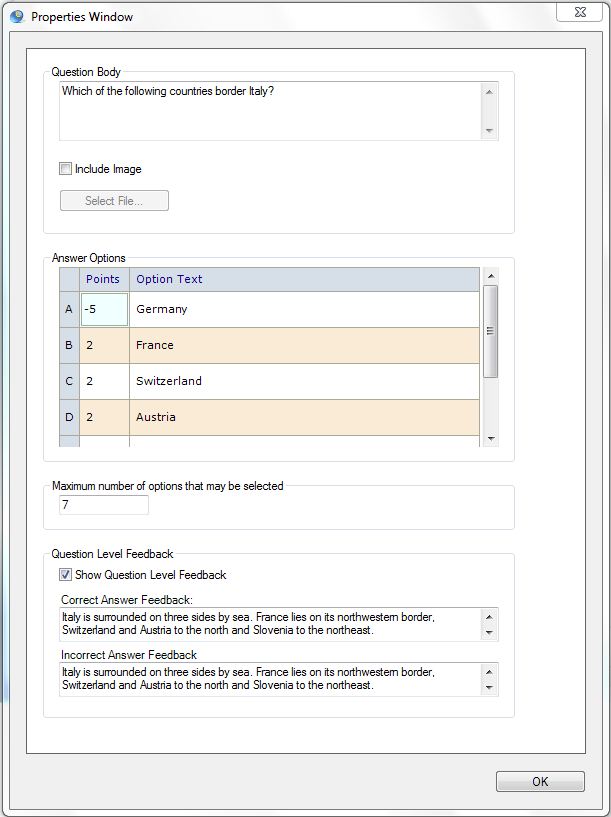 You can see in this example that the first option has a negative score.
If you are using the Partial Credit as a multiple choice type question there will be only one "correct" answer.   If you want you can still award a negative scores.
You can also choose whether those negative points are set against the overall points for a quiz.  Do this by:
right clicking on the green quiz icon and selecting Properties.
Checking the Allow Overall Negative Marks boxes in the Question Scoring Options section.