Question Writer allows you use 11 different question types in your quiz.
Adding a question is easy and there are 3 ways to do it.  You can:
1.   Select the relevant question icon from the menu bar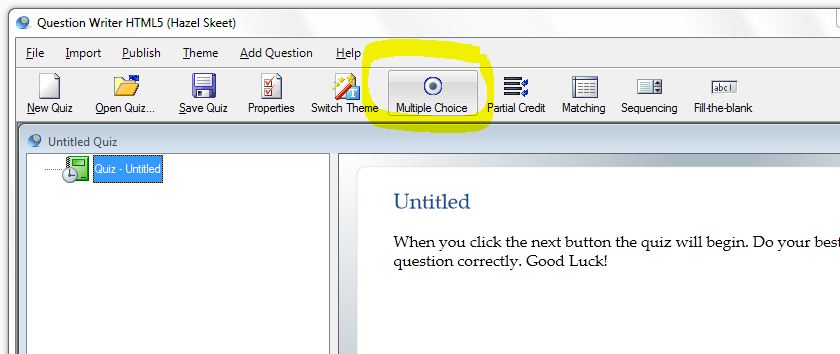 2.   Click on Add Question in the main menu and select from the drop down list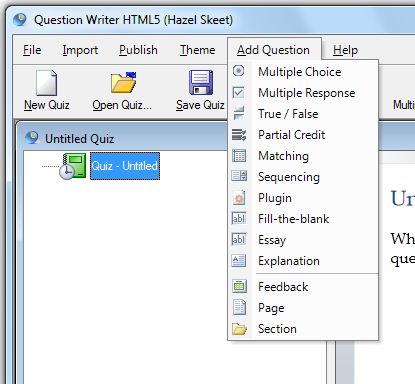 3.   Hover your mouse over the green quiz icon and right Click.  Select on Add and then choose the relevant question type from the drop down list.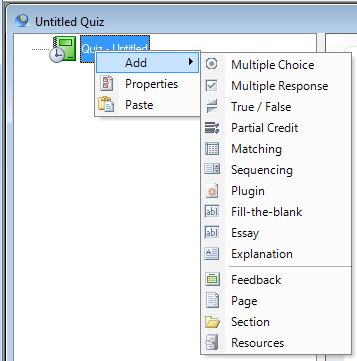 Whichever method you use, when you have selected your question type a Question Properties window will open where you can add all the details of the question and answer options.
If you have a large pool of questions you might want to think about creating a series of random quizzes.  Question Writer will randomly select the number of questions that you specify and then publish a pre-defined number of quizzes.  See "How do I create a quiz with random questions?" for more information.
You can add images, video or sound to your question.  See How do I add an image to my quiz? for more information.
As well as adding a question to your quiz you can add questions to sections or pages within your quiz using the same methods.