Selecting the Page element will add a page to your quiz.  Adding a page means that you can show multiple questions in a single browser window. This is especially useful eg if you are asking a set of questions about a piece of text or a video to test comprehension (using an explanation question followed by a series of multiple choice questions).  It can also be used if you want to add several linked fill-in-the-blank questions.
The new page will appear as an icon in the quiz tree.  If you right click on the icon a drop down list will open: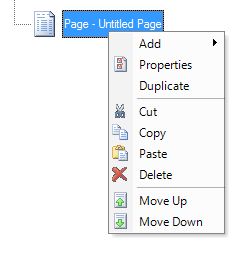 You can open the Properties window and add a title: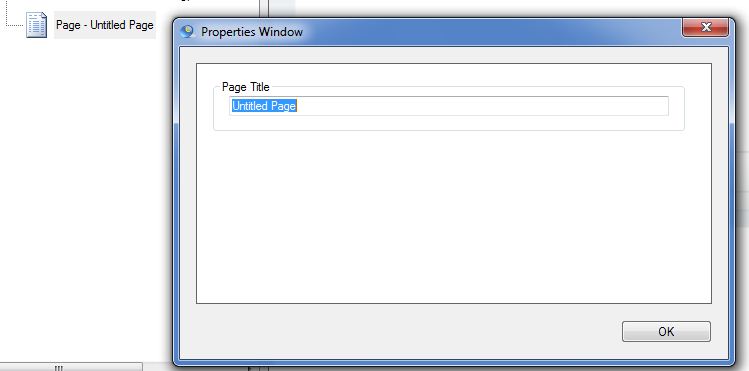 You can Add a question: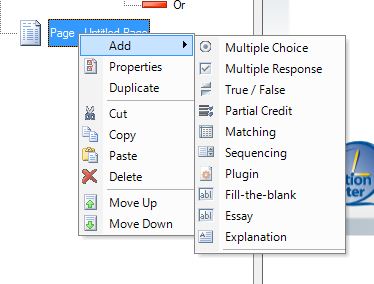 As well as adding new questions, you can drag and drop questions from elsewhere in your quiz (or from another open quiz) onto the page.
Finally you can Cut, Copy and Paste your page, Delete it, or simply Move it Up and Down to change it's position in the quiz.