This is very easy, though not as obvious as you first think.
If you just add the URL for the youtube video as Video Content then the whole of the Youtube page will be shown – which is probably not what you want.
First open the webpage with the Youtube video you want to include.  Below the video player you will see a menu giving you options to like or dislike, see more information about, share etc.

Click on Share and a new menu appears with the options to Share this video; Embed; Email or Video call.  Select Embed  and a box opens: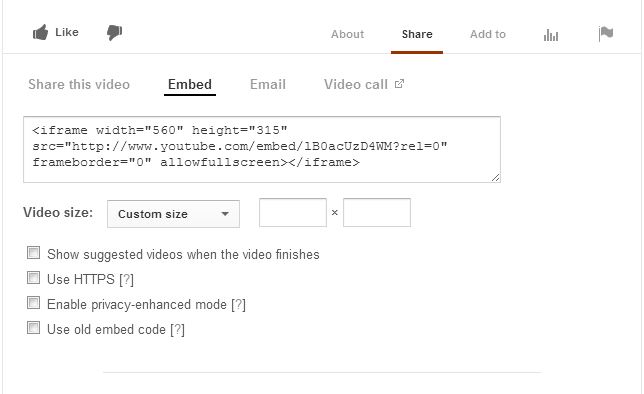 You can set the size of the video player and then copy the html.
In your quiz, click on the question where you want to add the youtube video.  Select Add then Content and then Add and HTML.  You can then paste the copied HTML into your quiz.

Click on OK and you will be able to preview your video.