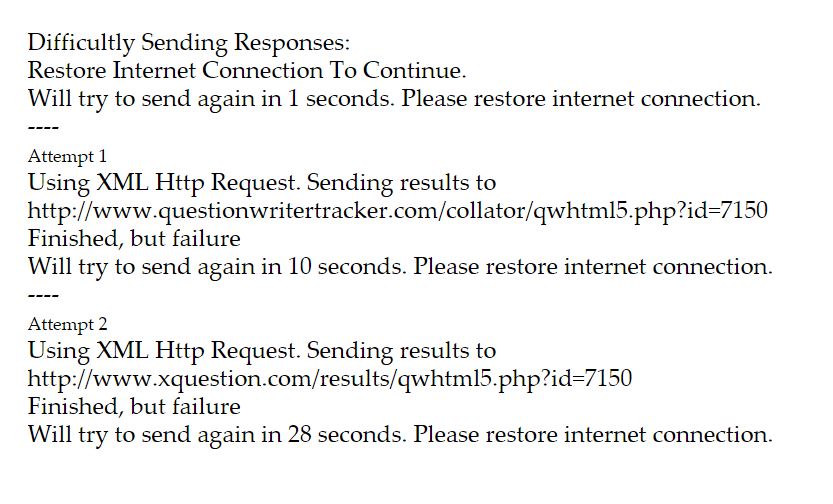 This error message means that there is some problem with the internet connection.  Question Writer will keep trying to send the results until it succeeds.
It is important that you do not close the browser window till the results have been sent or you (or your users) will have to take the test again.
To reduce the risk of this happening you should make sure that users have a good internet connection before they start the test.  In addition it helps to tick the Send Results Before Showing Feedback box in Quiz Properties – Web Settings.  This makes sure that they browser is kept open till after the results have been sent as most users want to see their feedback.
If you have published your quiz for SCORM another option is to switch off the Send results by email option in Quiz Properties – Web Settings. Then if the internet connection does go down, the user won't get stuck.