Choosing Option will add an answer option to your question and a new icon in your quiz tree.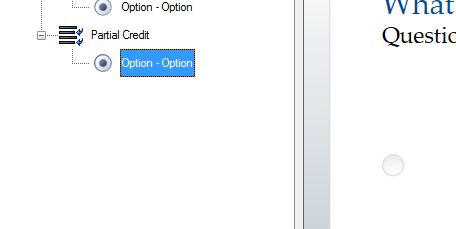 If you then right click on the icon you will be able to Add content to your answer option.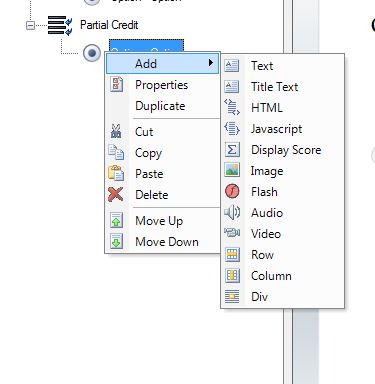 The following types of content can be added:
In Multiple Choice and Partial Credit questions you can also add multiple scores to each answer option.  This helps if you are running a personality test quiz or something similar.  This blog article describes how you can do this and you can also try a sample quiz to see this feature in action. The source for this quiz can be found here.