You can edit your quiz properties or options to customize your quiz.  This properties window controls the main elements of your quiz, including:
what appears in your quiz introduction,
how feedback is given,
how the fields are labeled, the appearance of the questions and
how results are communicated.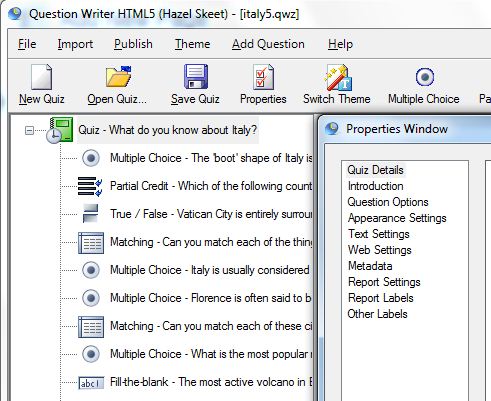 To open the Quiz Properties window, right click while your mouse is over the green quiz icon or click on the Properties button on the main menu.
Click on each of the Quiz Properties links to see: